News
Posted by Karen Hogan on
THE SHOP WILL BE ON VACATION THE WEEK OF 8/4-8/13, ALL ORDERS MADE DURING THIS TIME WILL BE SHIPPED AFTER 8/13. THANKS!
Posted by Karen Hogan on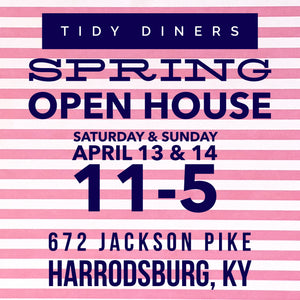 I'M VERY EXCITED TO BE HAVING MY FIRST OPEN HOUSE/POP UP SHOP AT MY OWN HOME! FROM 11-5 BOTH SATURDAY APRIL 13TH AND SUNDAY THE 14TH! COME BEFORE KEENELAND AND PICK UP THE BEST GIFTS FOR EASTER, MOTHER'S DAY, BABY SHOWERS OR JUST THE BEST ONE OF A KIND PERSONALIZED GIFTS THAT EVERYONE WILL LOVE! I WILL HAVE A LARGE SELECTION OF NEW ITEMS, (NOT ON THE WEBSITE) PLUS LOTS OF SALE BIBS (OVER 60% OFF REG. PRICES!) ADORABLE NEW APRON STYLES FROM KIDS TO ADULTS AS WELL AS DISH TOWELS THAT CAN BE MONOGRAMMED AND TOTE BAGS TOO! LIGHT...
Posted by Karen Hogan on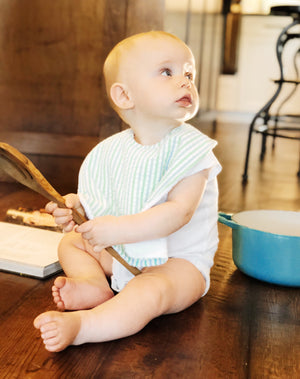 BACK TO WORK! SO MANY CUTE NEW STYLES ARE AVAILABLE ONLIINE NOW AS WELL AS THE CLASSIC MADRAS, SEERSUCKER AND OTHER STYLISH FABRICS! NEWS COMING SOON OF SPRING OPEN HOUSE DATE AND TIMES!
Posted by Karen Hogan on
Just a heads up to any customers ordering items during 3/15-3/25 timeframe... I will be out of town and any orders will be delayed till after the 25th of March!  Thanks in advance for your patience!
Posted by Karen Hogan on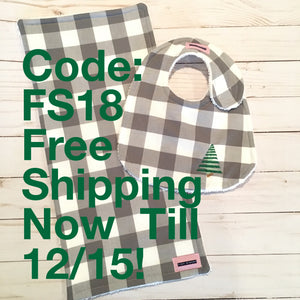 My last holiday market of the year will be a two day Market301 at Manchester Music Hall in Lexington on Friday Dec. 14, from 6-10 PM and Saturday Dec. 15, 11-3!! I will have a SALE box and closeout pet items! As always...Monogramming while you shop! For those of you not local to Lex, use Free Shipping code FS18 by 12/15! 
---