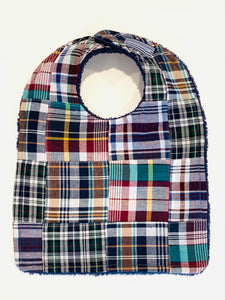 Navy Blue Multicolored Madras Bib
Rich colors in a classic style, madras looks adorable on boys and girls! Backed with navy blue or white terry, both are super absorbent! Our baby bibs are adorable & absorbent.       Sizes: S(0-6 mos.) and L(6-24 mos.) Small is available (not pictured).
 Personalization is not available on this madras fabric due to the seams throughout...sorry!